Caregiver Support Program
Virtual Support Program Meetings are held via Zoom on Tuesdays between 11:00 AM and 12:30 PM. Join us to find out ways to reduce caregiver stress, learn about local resources and programs, and share and learn from mutual experiences with other caregivers.
Meetings are free of charge.
Co-facilitator: Barbara Brewton, retired social worker and current dementia caregiver.
Co-facilitator: Lauren McCormick, Neurology Clinic Social Worker.
For more information contact Lauren McCormick: 901-747-1111 | lmccormick@neuroclinic.org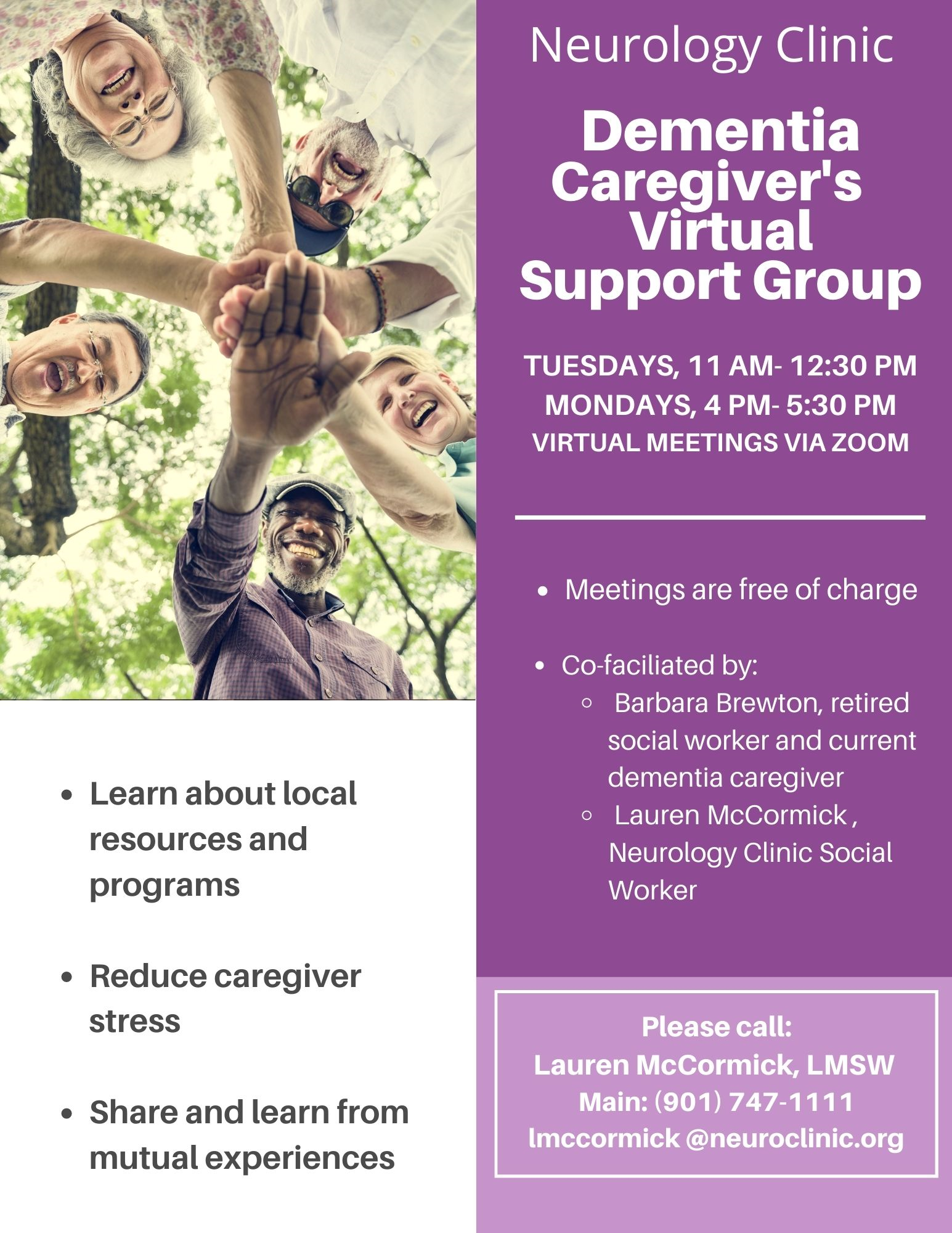 Little Birdie Cards Support Program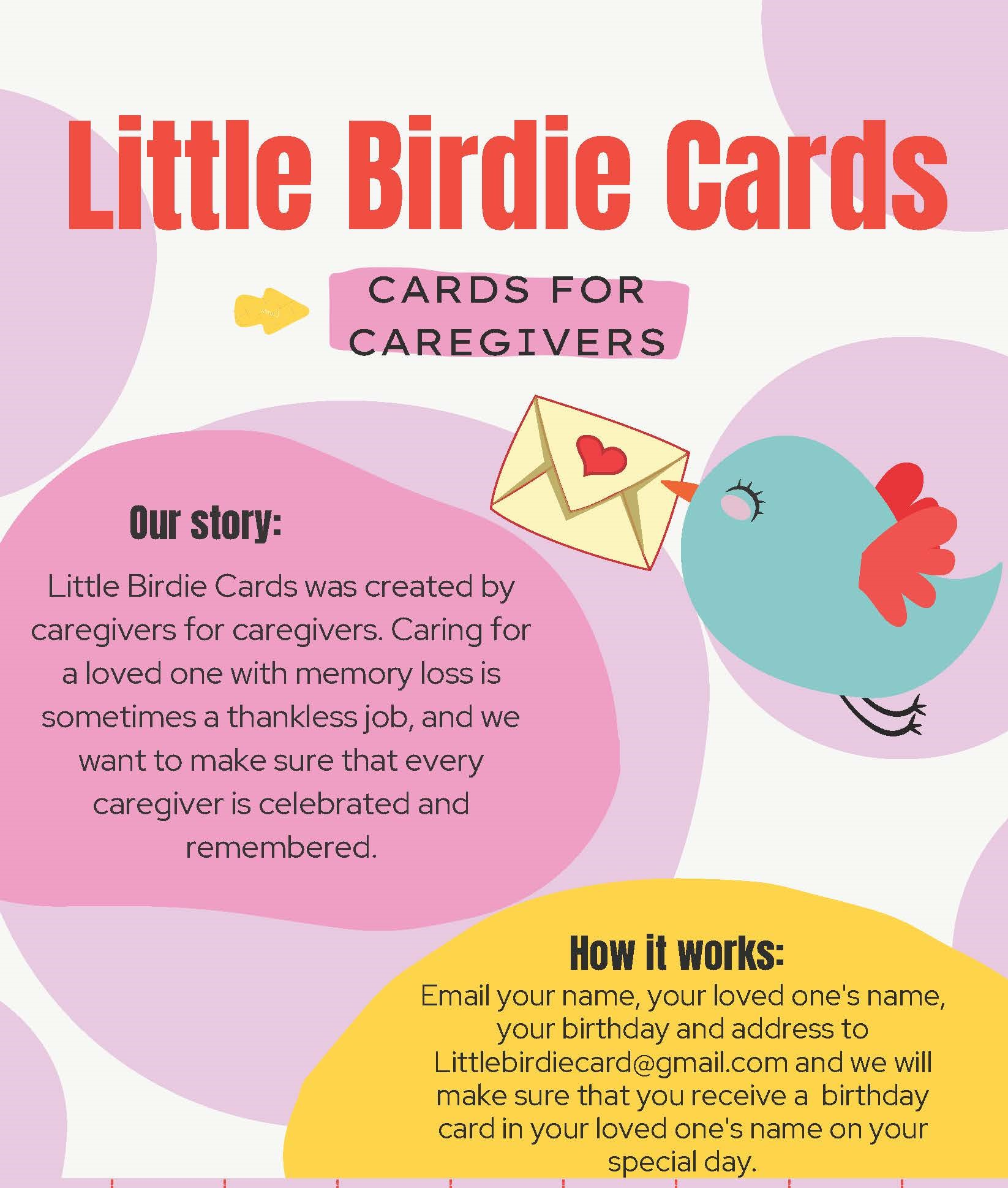 To Schedule a Testing Appointment, Call 901-747-1111
Neurology Clinic, P.C. provides consultations, evaluations, second opinions, and comprehensive diagnostic services on a physician referral basis.